A yogi shares her three simple steps to beginning a meditation practice
When Ralph Waldo Emerson helped introduce Eastern spirituality to the West in his poem "Brahma" in 1857, few Americans could say what the word yoga even meant, let alone be found om-ing in lotus pose. But the times have since caught up with the old Transcendentalists, and tens of millions of Americans now use yoga as a jumping-off point for a practice of mindfulness and meditation. "This is a good time in the world for people to be practicing meditation," says Leela Yoga Lifestyle co-founder Brittany Roberts, who began her study of yoga 12 years ago in a quest for improved mental health. 
Grateful patient creates fundraiser to help cancer patients afford treatment
BATON ROUGE, La. (WAFB) – A grateful patient is coming forward and sharing her story after her very rare cancer diagnosis. She wants you to know about a fundraising event in Baton Rouge to help cancer patients pay for their medical bills.
City-Parish launches Healthy BR website to provide local resources, information to community
BATON ROUGE – Medical professionals say the capital city is far from a picture of health. That's led the city-parish to create a new website where people can find local resources and information. Baton Rouge is one of the top 50 most stressed cities in the nation. The city and local organizations like Louisiana's chapter of the National Alliance on Mental Illness, or NAMI, promotes free classes and resources to change that. NAMI is promoting mental health during National Stress Awareness month with yoga.

My Favorite Things: Brittany Roberts
Guilty pleasure: Trying on all the clothes in my closet, cranking up the music and having a personal fashion show/dance party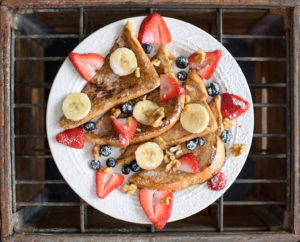 Place for lunch: MJ's Café or Vegan Friendly Foods, and I miss The Dish very much.
Way to spend Saturday morning: At the Red Stick Farmers Market
Click Here to Read the Article!
WAFB News
NAMI La. hosting free yoga class teaching
people the importance of mental, physical health
BATON ROUGE, La. (WAFB) – The National Alliance on Mental Illness or NAMI Louisiana, is hosting an event to teach people about the importance of mental and physical wellness.
The event is scheduled for Thursday, July 22, NAMI Louisiana will partner with Leela Yoga Lifestyle and Jolie Pearl Oyster Bar for "Healing with Movement."
It will be a free yoga class on from 6:30 p.m. – 7 :30 p.m. at Jolie Pearl Oyster Bar in downtown Baton Rouge.
Click Here to Read the Article!
Louisiana Women: Two Baton Rouge women bringing tranquility during hectic times through yoga
BATON ROUGE, LA (BRPROUD) – A moment of Zen was the goal of Brittany Roberts and Allie Zuber when they created Leela Yoga in January 2020.
They both found a passion for yoga years ago and decided to open their own studio.
"We were yoga teachers together for a few years and when that business closed down is when we decided to partnered up," Roberts said.
Click Here to Read the Article!